The Hotel
Pure vacation in Kaiserwinkl
Schwendterwirt is beautifully situated in Schwendt, an idyllic rural town in the scenic Kaiserwinkl region close to the Bavarian border. Revel in the great views of the Kitzbühel Alps and enjoy the region's many events and festivities.
The Schwaiger family has owned and operated the Schwendterwirt, a traditional yet modern hotel-cum-restaurant, for several generations. Guests can choose between our Half-Board Supreme plan or A La Carte dining. Food is served in our cozy Tirolean-style dining rooms, in the summer meals can be enjoyed al fresco in the beautiful beer garden with spots in the sun or the shade to suit your preferences.
With great mountain views, a friendly and welcoming atmosphere, delicious menus and modern amenities, the Schwendterwirt is the perfect place to unwind and relax.
You deserve the best!
It is our priority to make your stay as comfortable as possible and give you a vacation that you can cherish for a long time.
Yours, The Schwaiger family & the Schwendterwirt team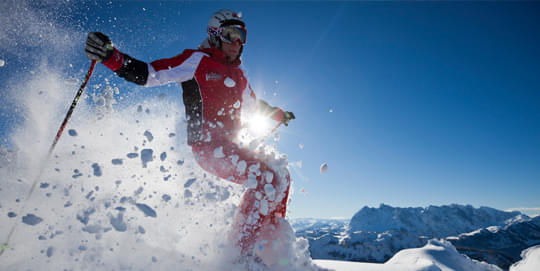 06.01. - 27.01.2018 /  24.02. – 10.03.2018
You want to have the ski slopes and Nordic trails to yourself? If you want to beat the crowds and can travel outside the school holidays, our Alpine Winter Weeks are perfect for you!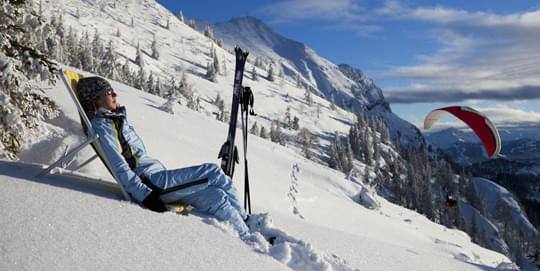 10.03.18 - 02.04.2018
This is the time of the year when the days lengthen and the temperatures are warmer, leaving more time to really enjoy the sun and the snow in the mountains.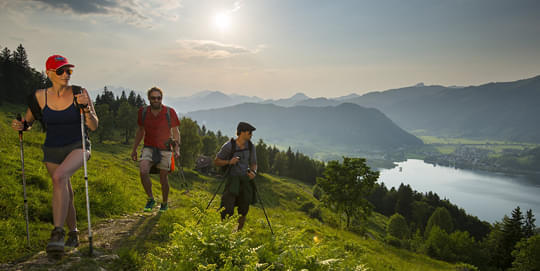 09.05.-07.07.2018
Step out in to the fresh air and explore the many activities Tirol's mountains have to offer!  Soak in the views of the flower-strewn meadows and hills, enjoy the pleasant temperatures and relish your stay at the friendly Schwendterwirt.